What's on at PDAC 2020
March 1, 2020

-

March 3, 2020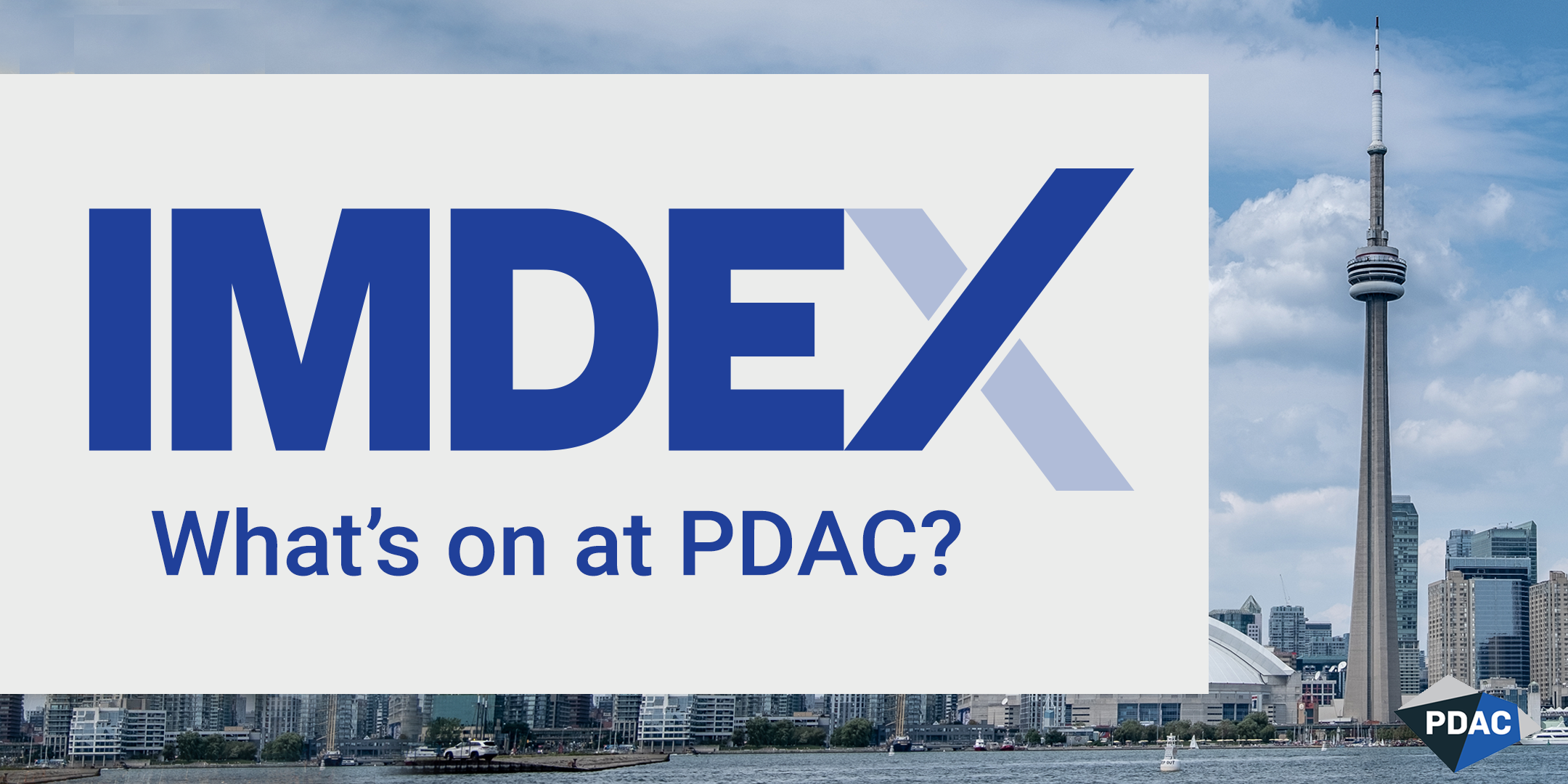 IMDEX will be present at PDAC (Prospectors and Developers Association of Canada) 2020 in Toronto. We are excited for you to meet the IMDEX Team, Booth 0323-0327, at the Metro Toronto Convention Centre.
With an array of technologies on display, the friendly IMDEX team to converse with, and several exiting FREE seminars, you will not be short on things to do and see. Plus, don't miss your chance to Relax with IMDEX over drinks and canapés.
Relax with IMDEX |  Caledon and Oakville Rooms, InterContinental Toronto Centre
5pm, Monday 2nd March 2020 | Connect with our team and enjoy drinks and canapes after a full day at PDAC.
IMDEX Free Seminars | Oakville Room, InterContinental Toronto Centre
10am, Tuesday 3 March | The Latest in IMDEX ioGAS™ 7.2 and more. Presented by Dave Lawie PhD – IMDEX Chief Geoscientist
11am, Tuesday 3 March | A New Wave of Drilling Optimisation. Presented by Derek Loughlin – IMDEX Global Business Development Director
12pm, Tuesday 3 March | Real-time Decision Making in Exploration. Presented by Gervais Perron – IMDEX Principal Geoscientist and Dr Michelle Carey​ – IMDEX General Manager Product Development​
Spectral Mineralogy Made Easy | Oakville Room, InterContinental Toronto Centre
9:30am, Monday 2 March 
Join Dr. Sasha Pontual, Ausspec Director and Principal Geologist and Gervais Perron, IMDEX Principal Geoscientist, for an  Introduction to aiSIRIS and Spectral Mineralogy.  This session aims to provide geoscientists who are currently using or considering handheld spectrometers (such as the TerraSpec 4 or Halo) for their alteration workflows to make decisions more efficiently.
REGISTER – Spectral Mineralogy
Private Demonstrations
Are you interested in learning more? Ask our team for a private demonstration of any of the products on display by visiting us at Booth 0323-0327.