Hitting drill targets whilst maintaining productivity is a challenge in the industry. Having access to quality survey data in real time is critical to meeting this challenge. Without it you run the risk of not knowing where the hole is, or worse missing a target completely and wasting the cost of drilling the hole.
Accurate and reliable survey data gives you the confidence to make informed decision on drill hole progress against the plan in real-time. As an IMDEX leading brand, REFLEX provides the complete end-to-end solution for overcoming these challenges to allow the accurate intersection of targets.
The IMDEX Downhole Navigation solution provides your complete downhole needs, from surveying the hole and project creation of drilling programs, to fast and accurate rig alignment through to monitoring the directional progress of the individual borehole with specified directional drilling software.
With the latest integration of IMDEXHUB-IQ™ with Seequent's Central software means you now have real-time 3D visualisation of the drillhole.
REFLEX has a reputation as the industry leader in digital downhole data acquisition systems for mineral exploration. With over 40 years of industry experience, you can feel confident you are using proven technology you can trust. IMDEX's Downhole Navigation solution provides accurate, reliable information in all ground conditions..
---
---
Industry challenges
An end-to-end solution like IMDEX's Downhole Navigation solution can assist clients facing:
Challenges in consistently hitting targets under pressure?

Pressure for faster access to accurate survey data?

The need to provide sample integrity and intact core recovery?

Pressure to increase productivity and rate of penetration?

Challenges over the adoption of the latest industry technology?

Pressure of Health, Safety and Environmental risks?
IMDEX's end-to-end Downhole Navigation solution
An end-to-end solution like IMDEX's Downhole Navigation solution offers all the associated benefits of working with one trusted technology provider for a complete solution. Resource companies and drilling contractors can now benefit from operational efficiencies by utilising one company for all your sensors, downhole navigation equipment, data management software and technical support needs.
REFLEX GYRO SPRINT-IQ™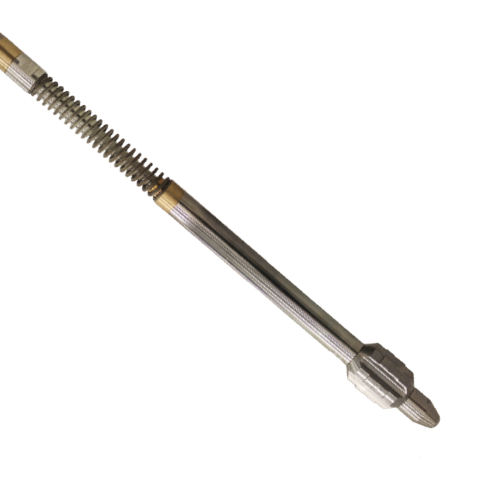 Our latest highly accurate north seeking gyro provides survey data within record time using multishot or high speed continuous modes. Integration into IMDEXHUB-IQ™ ensures instant access to result data anywhere, anytime. The addition of the patented and proven REFLEX ROTA-LOCK OVERSHOT™ system minimises survey downtime in diamond drilling applications.
---